Book MOT




Welcome to Bourne Car Van Hire
When looking for new tyres, vehicle services or MOT, you surely don't want to waste time looking around for ages, getting quotes etc. If you want a non-stop garage which can offer the full spec of services, just come to Bourne Car & Van Hire. Even though the name does not suggest it straight away, we do indeed offer all-important vehicle services – plus of course, car/van hire. For the most affordable tyres Bourne motorists must visit our website.
Bourne Car & Van Hire is your reliable partner in the Bourne, Stamford, Oakham, Rutland, Spalding, Grantham and Peterborough area.
Here you can get everything for your vehicle needs. From tyres over interim- and major services and repairs to MOT. Our small team of well trained and highly experienced technicians will make sure your car will get all the care it needs. We are open for our customers seven days a week and always have flexible appointments available (Sundays by appointment only).
For detailed information on our services, please have a look at our website. We always do our best to get your car serviced/fixed etc as fast as possible. For more extensive repairs that will take a bit longer, we can offer you a substitute vehicle for our selection of rental cars. For those customers who are struggling to come to us, we can provide our convenient pick-up/drop-off service. We aim to provide the best service at the lowest prices.
Tyres in Bourne
Whatever your tyre needs, we at Bourne Car & Van Hire, offer Winter tyres, Summer tyres, All-season tyres, Run-flat tyres, 4x4/Off-road tyres, and Performance tyres. You can choose and order them conveniently via our new, easy-to-use website (you can even book your fitting appointment with your order) or you can come to see us at our workshop, and we will help you then and there.
With Bourne Car & Van Hire, your vehicle is in safe hands. Any questions? Please do not hesitate to contact us.
Self Drive Car & Van Hire in Bourne, Lincolnshire
Bourne Car & Van Hire is the number one self drive van hire company in Lincolnshire. Are you looking for car, van, minibus, people carrier, mpv, truck or lorry hire in Stamford, Oakham, Rutland, Bourne, Spalding, Grantham or Peterborough? Contact Bourne Car & Van Hire today. We have a massive range of vehicles available. There's also an MOT and vehicle service centre onsite, which can undertake all kinds of vehicle repairs from tyres and brakes to clutches, diagnostics and A/C unit rechange. We carry out MOT testing on vehicles in classes 4,5,7 and we're well known for our fast, efficient and reasonably priced services.
Come and pay us a visit in person today at Tunnel Bank, off Cherry Holt Rd in Bourne or give us a call for information and a free quote on 01778 393777 (Hire) or 01778 393888 (MOT). You can also email us at smcautos@hotmail.co.uk and we'll reply promptly.
Car & Van Hire
All our vehicles are cleaned, serviced, and MOT tested on site for your peace of mind. You just need to get in touch with us, tell us what kind of vehicle you are looking for and we will get it sorted for you.
Car & Van Hire
Engine Diagnostic
The engine diagnostic check will scan all of the many complex systems involved within your vehicle, and then compile a list of problems and provide error codes.
Engine Diagnostic
Welding
Sculpting the affected area using heat to join and fuse back together. Welding is the most efficient way to connect components permanently and is a safer way to carry out repairs.
Welding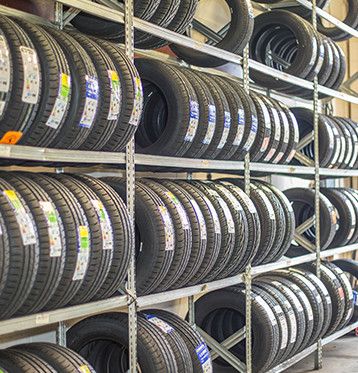 Why Choose Us?
Our top-most priority is our customer.
We provide tyres that are in the best shape and deliver the highest performance.
We have a high number of tyre-fitting vans, ready to serve you better.
Our experts provide you with genuine suggestions.
Our tyres and services are cheap and affordable.
Our stock consists of reputable tyre manufacturing brands.
We supply & fit tyres for all major vehicle manufacturers



Our Recent Google Reviews
Good service. I needed a van when moving house and they sorted me out with a decent vehicle at short notice. Well priced and I'd go back again.
Brilliant service top guy been looked after from start to finish rented a 9 seater mini bus fantastic service.
Easy to book a time with flexibility .Price very competitive. Staff very good and chatty. Booked the vehicle back with no issues or fuss.
Great prices. Good service. As with any hire company always check pick up and drop off times and do a once over to protect yourself. Nice clean van. Thanks guys 5* service
Great Garage, with great service, all ways there to help when your in need.
See All Our Google Reviews